Thank You to Our Donors!
November 23, 2016
Donors from all over the world helped us raise over $10,000 to launch our newest youth program, Young Women of Cinema! This six-month program, provides creative and professional support to young women filmmakers.
Support Young Women of Cinema today!
Young Women of Cinema asks participants to analyze the media industry and think critically about how women are represented as they create their own original projects.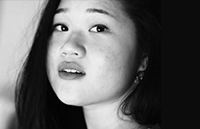 Food, Labor, and Love | Sonora Yun TRT 19:52
A true story of food, love, and labor, this documentary portrait explores a mother and daughter's journey of coping with disease.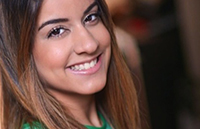 Uptown Girls | Jennifer Zarzuela TRT 9:30
A narrative short about the lengths a young woman will go to achieve the perfect body to become part of the bottle girl culture.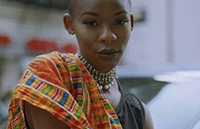 Wah 'Gine On | Kendra Dennis TRT 9:03
A pilot episode to a web series that celebrates Caribbean communities all over the world.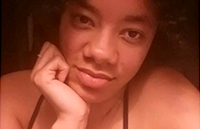 Chrysalis | Shanece Brown TRT 5:35
An experimental narrative that explores the five stages of grief after a loss in the family.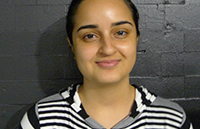 Reverie | Samantha Alvarez TRT 5:34
A young woman tries to escape the mundane, but finds herself stuck in between a dream state and reality.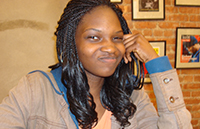 Stories of the Future: Preserving the Past | Panyin Conduah TRT 13:04
How do we enjoy and preserve the environment and culture that we utilize daily without destroying it for future generations? A seven-day journey with the Peace Boat explores how stories are preserved for the future.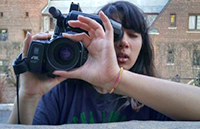 What a Rat Understands | Donna Karimi TRT 6:28
A NYC rat recounts the day he went above the dark tracks of the city's subway stations and into the human world.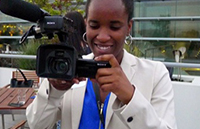 The Heart Project | Natalie Setoute TRT 2:27
This trailer for the short film, "The Heart Project," explores a contemporary "femme fatale," and Charlie, her latest, unsuspecting ex-boyfriend who looks to creature comforts to fill the void where his heart once was.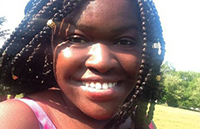 Mr. Wilson | Adina McCray TRT 10:29
Mr. Wilson began his entrepreneurial career shining shoes out of a wooden box on the streets of North Carolina. Almost 60 years later, his granddaughter explores his story.