DocuClub NY: afterward
DCTV, 87 Lafayette St, NYC
Doors 6:30pm | No admittance after 7:30pm
co-presented with IDA
Please join us for our next work-in-progress screening.
A Jerusalem-born psychoanalyst journeys through Germany, Israel, and Palestine to uncover the contemporary impact of the Holocaust on fear, the other, and her own identity. In this timely personal documentary set against the current wave of nationalism sweeping the globe, director Ofra Bloch engages with the people she was raised to hate and dismiss.
As a trauma expert, Ofra travels to Germany to understand how the legacy of the Holocaust informs contemporary daily life and shapes Germans' collective identity. Ingo, an ex-Neo-Nazi, Johanna, a researcher of Holocaust testimonies, Thomas, a history professor, and Horst, a fine artist, speak to the complex ways the Holocaust affected their childhoods and continues to influence their careers and life choices.
In Palestine, Ofra encounters Samah, a psychiatrist who serves women and children impacted by the Occupation, Raneen, an advocate for Palestinian refugees, Basel, a young war photographer from Gaza, Bassam, a political activist and ex-terrorist/freedom fighter, and Muhammad, a professor who took his Palestinian students to visit Auschwitz. With them, Ofra explores the identity-making narratives of the Holocaust and of the Nakba, violent and non-violent resistance, and the possibility of forgiveness.
Seen as a victim in one context and a perpetrator in the next, Ofra's journey leads all the way home, to the Jerusalem neighborhood where she grew up. The film points towards a future – an "afterward" – that attempts to live with the truths of history in order to make sense of the present.
Following the screening we will be joined by Director Ofra Bloch, Producer Jack Riccobono, and Editor Michael J. Palmer for a feedback discussion moderated by Carol Dysinger.
Doors open at 6:30pm. Space is limited. Admission not guaranteed, all RSVP's are first-come, first-served.
RSVP
Connect
DocuClub NY is a regular collaboration between IDA and DCTV. This works-in-progress screening series offers the public and members of the film community advance access to new documentaries in progress, and the opportunity to participate in behind-the-scenes conversations with filmmakers and creators.
This event is a part of DCTV Presents, DCTV's signature screening and event series that highlights innovative and provocative work from the independent filmmaking community.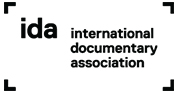 Supporters
DCTV is supported in part by public funds from the New York City Department of Cultural Affairs in partnership with the City Council, with the support of Council Member Margaret Chin. DCTV is also supported in part by the National Endowment for the Arts. DCTV is made possible by the New York State Council on the Arts with the support of Governor Andrew M. Cuomo and the New York State Legislature. DCTV is supported by the Manhattan Borough President, Gale Brewer.