DocuClub NY: Island Soldier
DCTV, 87 Lafayette St, NYC
Doors 6:30pm | No admittance after 7:30pm
co-presented with IDA
Please join us for the first installment of DocuClub NY 2017 with a work-in-progress screening of Island Soldier by filmmaker Nathan Fitch!
Filmed over five years, Island Soldier traverses thousands of miles to capture the experiences of Sapuro and Arthur Nena, US Army soldiers from the same small island of Kosrae, whose lives are resigned to different fates. The Federated States of Micronesia is a remote US territory with only 100,000 inhabitants, nearly all of whom are connected to the military directly or indirectly through family. Still immersed in a subsistence economy, the military offers opportunity – yet it can come at a very high cost.
Following the screening, we will be joined by Nathan Fitch (Director, DP & Producer), Bryan Chang (Producer & Editor) and Fivel Rothberg (Producer) for a feedback discussion moderated by Bronx Documentary Center's Founder Michael Kamber.
Doors open at 6:30pm. Space is limited. Admission not guaranteed, all RSVP's are first-come, first-served.
RSVP
Connect
DocuClub NY is a regular collaboration between IDA and DCTV. This works-in-progress screening series offers the public and members of the film community advance access to new documentaries in progress, and the opportunity to participate in behind-the-scenes conversations with filmmakers and creators.
This event is a part of DCTV Presents, DCTV's signature screening and event series that highlights innovative and provocative work from the independent filmmaking community.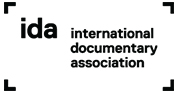 Supporters
DCTV is supported in part by public funds from the New York City Department of Cultural Affairs in partnership with the City Council, with the support of Council Member Margaret Chin. DCTV is also supported in part by the National Endowment for the Arts. DCTV is made possible by the New York State Council on the Arts with the support of Governor Andrew M. Cuomo and the New York State Legislature. DCTV is supported by the Manhattan Borough President, Gale Brewer.