DocuClub NY: Minding the Gap
DCTV, 87 Lafayette St, NYC
Doors 6:30pm | No admittance after 7:30pm
co-presented with IDA
Please join us for the next DocuClub NY with a work-in-progress screening of Minding the Gap by filmmaker Bing Liu. DocuClub works-in-progress screening series is a regular collaboration between IDA and DCTV which offers the public and members of the film community advance access to new documentaries in progress, and the opportunity to participate in intimate feedback conversations with filmmakers and creators.
Minding the Gap is the coming-of-age story of a Chinese-American skateboarder/filmmaker, an African-American dishwasher, and a white roofer who bond together as a community of skateboarders in a post-industrial Midwestern city. As traumatic experiences in their childhood begin to surface, their intertwined lives slowly unravel in an intimate portrait of how boys from challenging situations decide the men whom they will become. Shot over the course of three years as a one-man-band, the film comes from a professional cinematographer with a unique insider's access, perspective, and reasoning for making the film.
Bing has taken this Kartemquin directorial feature through Tribeca All Access, Firelight Producer's Lab, and Chicago Media Project's DOC10 pitch session.
Following the screening, we will be joined by Director Bing Liu, Producer Diane Quon, and Kartemquin Film's Production Manager Nancy McDonald for a feedback discussion moderated by POV's Executive Producer and Director Justine Nagan.
Doors open at 6:30pm. Space is limited. Admission not guaranteed, all RSVP's are first-come, first-served.
RSVP
Connect
This event is a part of DCTV Presents, DCTV's signature screening and event series that highlights innovative and provocative work from the independent filmmaking community.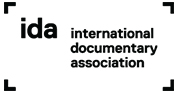 Supporters
DCTV is supported in part by public funds from the New York City Department of Cultural Affairs in partnership with the City Council, with the support of Council Member Margaret Chin. DCTV is also supported in part by the National Endowment for the Arts. DCTV is made possible by the New York State Council on the Arts with the support of Governor Andrew M. Cuomo and the New York State Legislature. DCTV is supported by the Manhattan Borough President, Gale Brewer.