DocuClub NY: For Ahkeem
DCTV, 87 Lafayette St, NYC
co-presented with IDA
Please join us for the second installment of DocuClub NY! We'll be screening Jeremy Levine and Landon Van Soest's work-in-progress documentary, For Ahkeem.
DocuClub NY is a regular collaboration between IDA and DCTV. This works-in-progress screening series offers the public and members of the film community advance access to new documentaries in progress, and the opportunity to participate in behind-the-scenes conversations with filmmakers and creators.
Following the screening we will be joined by Co-Directors Jeremy Levine and Landon Van Soest, Co-Producer Iyabo Boyd, and Producer/Cinematographer Nicholas Weissman for a lively discussion moderated by Michele Stephenson.
The Film
For Ahkeem is the coming-of-age story of Daje Shelton, a Black teenage girl from North St. Louis, as she strives to build a better life for herself and her newborn son. After getting into a fight at her public high school, a juvenile judge sends Daje to a court-supervised alternative school that offers her a final chance to earn a diploma. Daje struggles to focus in school while attending the funerals of friends killed around her, falling in love with a neighborhood boy named Antonio, and navigating a tumultuous relationship with her mother Tammy. As Antonio is gradually sucked into the prison system and the nation's attention focuses on the shooting death of Michael Brown a few miles down the road in Ferguson, Daje discovers she is pregnant and contends with the reality of raising a young Black boy in St. Louis. Through Daje's intimate first-person account, For Ahkeem explores the complex web between juvenile justice, education, and race in America today.
Jeremy Levine & Landon Van Soest, Co-Directors are an Emmy award-winning documentary filmmaking team. They directed, produced, shot, and edited Good Fortune, a feature documentary about how efforts to aid Africa may be undermining the very communities they aim to serve. The film was awarded the Witness Award for Human Rights at its 2009 Silverdocs premiere, the 2011 Overseas Press Club Carl Spielvogel Award for international reporting, and a 2007 fellowship from the Sundance Institute. Good Fortune was broadcast on the award-winning PBS series, POV, and won a 2010 Emmy Award. Their first film, Walking The Line, a feature documentary about vigilantes along the U.S.-Mexico border was screened in dozens of film festivals around the world, broadcast nationally in five countries, and recognized with several awards for production, reporting, and preserving human rights. The team have a special passion for telling stories that highlight innovative ideas in education. Landon spent two years directing a documentary about an experimental global education center in the Middle East and Jeremy produced several segments for PBS NewsHour about an early college program in one of the worst high school districts in the country. Jeremy and Landon also co-founded the Brooklyn Filmmakers Collective, a not-for-profit organization that provides support to independent filmmakers in NYC.
Iyabo Boyd, Co-Producer is an independent film producer, writer/director, entrepreneur, and a 2016 Impact Partners Creative Producers Fellow. She is currently producing the feature documentary For Ahkeem. Iyabo previously held positions at filmmaker support institutions Chicken & Egg Pictures, Tribeca Film Institute, Hamptons Film Festival, and IFP. She has served on juries for DOC NYC, the IDA Awards, Cinema Eye Honors, and SXSW. Iyabo previously produced the fiction feature film Sun Belt Express which had its international premiere at the Champs-Elysée Film Festival in 2014 and is now available on VOD. She directed and co-wrote a short fiction film called Forever, Ally, which premiered at the Seattle Lesbian & Gay Film Festival in 2015. Iyabo started the Brown Girls Doc Mafia, a collective for women filmmakers of color. She'll launch a consulting company called Feedback Loop in 2016. Iyabo graduated from NYU's Tisch School with a BA in Film & Television in 2006.
Nicholas Weissman, Producer/Cinematographer is an award-winning documentary producer, cinematographer, and photojournalist. Since coming to New York in 2006, he has worked as a content producer for media outlets including the New Yorker, New York Times, Sports Illustrated, PBS, HBO, and the National Geographic Channel. In 2014, he produced Am I Next, a short about a teenager navigating protests on the streets of Ferguson for Time magazine. His first independent film, The Minutemen, about vigilantes along the US/Mexico border, won the Silver Hugo Award at the Chicago International Film Festival and both Best Documentary and Grand Jury Prize at the Brooklyn International Film Festival. His camera credits include contributions to Capitalism: A Love Story (Sony Pictures), Exporting Raymond (Sony Pictures), and The Life a House Built (PBS). In 2013, he received an Emmy for A Boy Helps a Town Heal, a Sports Illustrated feature story about the infamous Newtown, CT shooting.
Jeff Truesdell, Executive Producer is an award-winning journalist. His feature article for People magazine about the Innovative Concept Academy introduced him to Judge Jimmie Edwards and the model program that serves as the backdrop of For Ahkeem. Since 2000, he's covered a human-interest/breaking-news beat that has taken him from coast-to-coast and to seven countries, reporting on stories that include Hurricane Katrina, the Columbia Space Shuttle disaster, the Terri Schiavo right-to-die debate, and the search for the missing Natalee Holloway. He has covered national stories for Time Inc. publications, The Miami Herald, and was a founding editor of The Orlando Weekly.
Lily Henderson, Editor is a director and editor of independent films. Last year she was named one of Filmmaker Magazine's "25 New Faces of Independent Film" after screening her documentary Lessons for the Living at festivals around the world. She has been a curator of film screenings at UnionDocs, a community center for art and documentary in Brooklyn, NY, and has served as an organizer of the Brooklyn Filmmakers Collective for over six years. Lily has also directed and edited commercial work for Ogilvy, Nationwide, and IBM.
Brad Rayford, Field Producer is an independent photographer, video journalist, and human rights activist based in St. Louis. His work has been featured on CBS, NBC, MSNBC, Al Jazeera America, and the LA Times. He has been at the forefront of the Ferguson story, capturing historic moments seen across the world.
RSVP
Connect
Doors open at 6:30pm. Screening followed by a moderated feedback discussion with the filmmakers, 7-10pm. Admission not guaranteed, all RSVP's are first-come, first-served. Drinks lovingly provided by Brooklyn Brewery.
**Please note that there will be no press allowed for this screening. Also, we respectfully request no social media mentions of this work-in-progress.**
This event is a part of DCTV Presents, DCTV's signature screening and event series that highlights innovative and provocative work from the independent filmmaking community.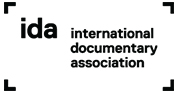 Supporters
DCTV is supported in part by public funds from the New York City Department of Cultural Affairs in partnership with the City Council, with the support of Council Member Margaret Chin. DCTV is also supported in part by the National Endowment for the Arts. DCTV is made possible by the New York State Council on the Arts with the support of Governor Andrew M. Cuomo and the New York State Legislature. DCTV is supported by the Manhattan Borough President, Gale Brewer.