DocuClub NY: Cooked
DCTV, 87 Lafayette St, NYC
co-presented with IDA
Please join us for the next DocuClub NY with a screening of Cooked by filmmaker Judith Helfand! DocuClub works-in-progress screening series is a regular collaboration between IDA and DCTV which offers the public and members of the film community advance access to new documentaries in progress, and the opportunity to participate in intimate feedback conversations with filmmakers and creators.
In her signature serious-yet-quirky style (think Blue Vinyl), Peabody award winning filmmaker Judith Helfand boldly takes audiences from the 1995 Chicago heat disaster – when 739 Chicagoans died in one week – into the present, forging an inextricable link between extreme weather, extreme poverty and survival by zip code.
With equal parts naiveté and chutzpah, Helfand goes from questioning our nation's official definition of disaster deep into America's burgeoning Disaster Preparedness infrastructure, a veritable growth industry created post-9/11 and Hurricane Katrina. She attends a four-day-seven-state National Level Exercise focused preparing for an earthquake slated to one day devastate the Midwest. Amazed by the "war room" precision, extraordinary expenditure of resources, and worst-case-scenario planning she asks: Can we repurpose this disaster preparedness infrastructure to combat the slow-motion disasters (extreme poverty, health disparity and institutionalized racism) that we can count on becoming more deadly each year?
Cooked was inspired by Eric Klinenberg's acclaimed book Heat Wave; A Social Autopsy of Disaster in Chicago. It is a co-production with the Chicago Based Kartemquin Educational Films.
Following the screening we will be joined by Director Judith Helfand and Editor Simeon Hutner for a feedback discussion moderated by Jean Tsien.
Doors open at 6:30pm. Space is limited. Admission not guaranteed, all RSVP's are first-come, first-served.
RSVP
Connect
This event is a part of DCTV Presents, DCTV's signature screening and event series that highlights innovative and provocative work from the independent filmmaking community.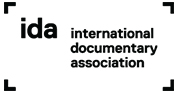 Supporters
DCTV is supported in part by public funds from the New York City Department of Cultural Affairs in partnership with the City Council, with the support of Council Member Margaret Chin. DCTV is also supported in part by the National Endowment for the Arts. DCTV is made possible by the New York State Council on the Arts with the support of Governor Andrew M. Cuomo and the New York State Legislature. DCTV is supported by the Manhattan Borough President, Gale Brewer.