Docu Work-In-Progress Lab 2018
– – – – – – – – – – – – – – – – – – – – – – – – – – – – – –
The next Docu WIP Lab will offered in mid-late 2019.
– – – – – – – – – – – – – – – – – – – – – – – – – – – – – –

2018 Program Dates:
11/7, 11/8, 11/13, 11/15, 11/20, 11/27, 11/29; 6:30-9:30pm +
12/14; 11am-5pm
Facilitator: Yance Ford
Guest for Final Crit: Maya Mumma
Participants: 4-6 accepted filmmakers
About
DCTV's Docu Work-In-Progress Lab supports select filmmakers with their independent documentary project currently in post-production, providing dedicated feedback and crit-building germane to the editing process.
The lab is scheduled and designed with an iterative structure in mind. Docu WIP Lab filmmakers share and workshop each others' initial rough cuts during screening/discussion sessions, providing crucial insight for each other under the guidance of a professional filmmaker. Outside of these sessions, participants edit two new iterations of their rough cut based on the discussions. Participants present a refined cut at the final session, which is a showcase for closing feedback with a special guest.
Past participants include Ali Cotterill (North Pole, NY), Lisa D'Appolito (Love, Gilda), and G. Anthony Svatek (.TV). Past facilitators and guests for final crit include Charlotte Cook (Field of Vision), Kathleen Lingo (The New York Times' Op-Docs), Sierra Pettengill (The Reagan Show), David Osit (Thank You For Playing), and Lana Wilson (After Tiller).
Eligibility + Application Details
Eligibility:
The applicant must be 18 years of age or older.
The applicant must be a current DCTV Member. Applicant may renew or register for Membership on application.
The applicant must be a Director or Editor of the submitted work with full artistic and editorial control of the project.
The applicant must be able to attend every session of this lab if accepted.
The project must be a documentary, including and not limited to experimental and interactive media.
The project must be in post-production at a rough-cut stage, developed enough to clearly illustrate structure, style, and/or characters.
The project can be of any length, however only up to 20 minutes of a project will be workshopped (a rough-cut in its entirety, or as a sample sequence).
The project must be independent and not attached to any commercial or third party entity.
Completed films are ineligible.
Note:
While we understand that filmmaking is a collaborative process, only one participant per project can participate in the lab.
All lab sessions take place at DCTV in New York City. Participants are responsible for their own travel and accommodation arrangements.
Application includes:
Our application is online in Submittable, and pulls from The Documentary Core Application with "the aim of fostering greater access and a more equitable and sustainable documentary field." You will need to provide a link to a project sample of up to 10 minutes in length. You can save the application and return to it as often as needed until you are ready to submit.
Criteria:
Participant selection is based on the quality of work and promise to benefit from the lab. We encourage emerging filmmakers of various backgrounds, abilities, and experience levels to apply, with clear and thoughtful goals that demonstrate potential for a transformed project via this lab.
Cost:
This lab is free of charge to those invited to participate.
$20 Application Fee and a DCTV Membership are required to apply. If you're not a current member, you can register for a 1-year membership ($25) when submitting your application.
Lab Details
Program Dates:
Week 1
Wed 11/7; 6:30-9:30pm: Intros, Feedback Guidelines, Screen/Discuss Rough Cuts v1
Thu 11/8; 6:30-9:30pm: Screen/Discuss Rough Cuts v1 cont'd

Week 2
Tue 11/13; 6:30-9:30pm: Screen/Discuss Rough Cuts v1 cont'd
Thu 11/15; 6:30-9:30pm: Screen/Discuss Rough Cuts v1 cont'd

Week 3
Tue 11/20; 6:30-9:30pm: Progress Updates

Week 4
Tue 11/27; 6:30-9:30pm: Screen/Discuss Rough Cuts v2
Thu 11/29; 6:30-9:30pm: Screen/Discuss Rough Cuts v2 cont'd

Week 5
Filmmakers work independently; no gathering

Week 6
Fri 12/14; 11am-5pm: Showcase of Latest Cuts with Guest Crit
Facilitator: Yance Ford
Yance Ford is an Oscar nominated director and producer based in New York City. His debut film Strong Island was nominated for Best Documentary Feature at the 90th Academy Awards where Ford made history as the first openly transgender director nominated for the Oscar. Strong Island premiered at the 2017 Sundance Film Festival, winning a U.S. Documentary Special Jury Award for Storytelling, and launched globally on Netflix last September. Yance recently became a Sundance Institute Art of Non-Fiction grantee for an untitled non-fiction project currently in development.
Guest for Final Crit: Maya Mumma
Maya Mumma, ACE, was an editor on the Academy Award winning documentary O.J.: Made in America for which she was honored with the 2016 Best Editing award from the LA Film Critics Association, an ACE Eddie, and a Primetime Emmy. Maya began her career in the edit room of the Academy Award nominated documentary Restrepo, which won the Grand Jury Prize at the 2010 Sundance Film Festival. She has gone on to edit the Emmy nominated films Which Way Is the Front Line From Here: The Life and Time of Tim Hetherington (HBO) and Whoopi Goldberg Presents Moms Mabley (HBO), the Peabody Award winning Mr. Dynamite: The Rise of James Brown (HBO), A Journey of a Thousand Miles: Peacekeepers (TIFF 2015, PBS 2018), the Netflix original series Daughters of Destiny, and most recently John McCain: For Whom the Bell Tolls and King in the Wilderness for HBO.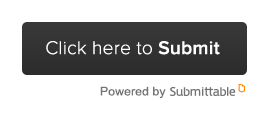 Supporters
DCTV is supported in part by an award from the National Endowment for the Arts and by public funds from the New York City Department of Cultural Affairs in partnership with the City Council, and with the support of Council Member Margaret Chin. DCTV is also made possible by the New York State Council on the Arts with the support of Governor Andrew M. Cuomo and the New York State Legislature. DCTV is supported by the Manhattan Borough President, Gale Brewer. DCTV's programming is also made possible by generous individual supporters like you.