Docu Work-In-Progress Lab 2019
No Longer Accepting Applications
Applications Open: 8/20
Last Call for Applications: Tue 10/1/19, 11:59pm
Acceptance Notifications: by 10/25
2019 Program Dates:
11/6, 11/7, 11/12, 11/13, 11/19, 12/3, 12/4; 6:30-9:30pm
+ 12/17; 11am-5pm
Facilitator: Bernardo Ruiz
Guest for Final Crit: Julie Goldman
Participants: 4-6 accepted filmmakers
About
DCTV's Docu Work-In-Progress Lab supports select filmmakers with their independent documentary project currently in post-production, providing dedicated feedback and crit-building germane to the editing process.
The lab is scheduled and designed with an iterative structure in mind. Docu WIP Lab filmmakers share and workshop each others' initial rough cuts during screening/discussion sessions, providing crucial insight for each other under the guidance of a professional filmmaker. Outside of these sessions, participants edit two new iterations of their rough cut based on the discussions. Participants present a refined cut at the final session, which is a showcase for closing feedback with a special guest.
Past participants include Ali Cotterill (North Pole, NY), Lisa D'Appolito (Love, Gilda), and G. Anthony Svatek (.TV). Past facilitators and guests for final crit include Yance Ford (Strong Island), Charlotte Cook (Field of Vision), Kathleen Lingo (The New York Times' Op-Docs), Sierra Pettengill (The Reagan Show), David Osit (Thank You For Playing), and Lana Wilson (After Tiller).
Eligibility + Application Details
Eligibility:
The applicant must be 18 years of age or older.
The applicant must be a current DCTV Member. Applicant may renew or register for Membership on application.
The applicant must be a Director or Editor of the submitted work with full artistic and editorial control of the project.
The applicant must be able to attend every session of this lab if accepted.
The project must be a documentary, including and not limited to experimental and interactive media.
The project must be in post-production at a rough-cut stage, developed enough to clearly illustrate structure, style, and/or characters.
The project can be of any length, however only up to 20 minutes of a project will be workshopped (a rough-cut in its entirety, or as a sample sequence).
The project must be independent and not attached to any commercial or third party entity.
Completed films are ineligible.
Note:
While we understand that filmmaking is a collaborative process, only one participant per project can participate in the lab.
All lab sessions take place at DCTV in New York City. Participants are responsible for their own travel and accommodation arrangements.
Application includes:
Our application is online in Submittable, and pulls from The Documentary Core Application with "the aim of fostering greater access and a more equitable and sustainable documentary field."
You will need to provide a link to a project sample of up to 10 minutes in length.
You can save the application and return to it as often as needed until you are ready to submit.
Criteria:
Participant selection is based on the quality of work and promise to benefit from the lab. We encourage emerging filmmakers of various backgrounds, abilities, and experience levels to apply, with clear and thoughtful goals that demonstrate potential for a transformed project via this lab.
Cost:
This lab is free of charge to those invited to participate.
$20 Application Fee and a DCTV Membership are required to apply. If you're not a current member, you can register for a 1-year membership ($25) when submitting your application.
Lab Details
Program Dates:
Week 1
Wed 11/6; 6:30-9:30pm: Intros, Feedback Guidelines, Screen/Discuss Rough Cuts v1
Thu 11/7; 6:30-9:30pm: Screen/Discuss Rough Cuts v1 cont'd

Week 2
Tue 11/12; 6:30-9:30pm: Screen/Discuss Rough Cuts v1 cont'd
Wed 11/13; 6:30-9:30pm: Screen/Discuss Rough Cuts v1 cont'd

Week 3
Tue 11/19; 6:30-9:30pm: Progress Updates

Week 4
Filmmakers work independently; no gathering

Week 5
Tue 12/3; 6:30-9:30pm: Screen/Discuss Rough Cuts v2
Wed 12/4; 6:30-9:30pm: Screen/Discuss Rough Cuts v2 cont'd

Week 6
Filmmakers work independently; no gathering

Week 7
Tue 12/17; 11am-5pm: Showcase of Latest Cuts with Guest Crit
Facilitator: Bernardo Ruiz
Bernardo Ruiz is a two-time Emmy® nominated documentary filmmaker based in New York. He was born in Guanajuato, Mexico and grew up in Brooklyn. His directorial feature debut, Reportero, (POV, 2013) about a group of dogged reporters at a Tijuana weekly, premiered at Full Frame (U.S.), IDFA (Europe) and Ambulante (Mexico). New York Magazine called it "a powerful reminder of how journalism often requires immense amounts of physical and psychological bravery."
His other films, including Harvest Season (Independent Lens, 2019) and the Participant Media financed Kingdom of Shadows (POV, 2016) have premiered at festivals around the world, from SXSW to IDFA. Ruiz is a recipient of a New York Foundation for the Arts (NYFA) fellowship in film and was awarded the Rockefeller Bellagio residency. His work has been funded by the Ford Foundation, the Sundance Documentary Fund/MacArthur Foundation, ITVS, Cinereach and the Fledgling Fund, among others. In the fall of 2015, Ruiz was a filmmaker in residence at the Investigative Reporting Program (IRP) at the U.C. Berkeley Graduate School of Journalism. He currently serves on the advisory board of the Full Frame Documentary Film Festival and recently joined the documentary branch of The Academy of Motion Picture Arts and Sciences.
Guest for Final Crit: Julie Goldman
Julie Goldman founded Motto Pictures in 2009. She is an Oscar-nominated and Emmy Award-winning producer and executive producer of documentary feature films and series. She recently produced Sundance Grand Jury Prize winner One Child Nation directed by Nanfu Wang and Jialing Zhang which was acquired by Amazon Studios, and Ringside directed by André Hörmann which had its world premiere at the Berlin Film Festival. Julie executive produced The Apollo directed by Roger Ross Williams which was the opening night film at the 2019 Tribeca Film Festival, and is in production on Untitled Velvet Underground Documentary directed by Todd Haynes, and films by Maite Alberdi, Ramona Diaz and Ivy Meeropol. She produced Steve James' Emmy Award-winning and Oscar-nominated Abacus: Small Enough To Jail, and The Final Year, which premiered at the Toronto International Film Festival, was released by Magnolia Pictures and broadcast on HBO.
Julie is the producer of Life, Animated and executive producer of Weiner, both of which premiered at the Sundance Film Festival. Life, Animated won the US Documentary Directing Award, was nominated for the 2017 Best Documentary Feature Academy Award, and won three Emmys, including the award for Best Documentary in 2018. Weiner won the US Documentary Grand Jury Prize and was shortlisted for an Academy Award. Julie executive produced the Emmy-nominated Facebook series Humans of New York, Emmy Award-winning, Oscar-shortlisted Best of Enemies, and several Emmy-nominated films: 31⁄2 Minutes, Ten Bullets, The Kill Team, Art and Craft and 1971. Julie also produced and executive produced: Emmy Award-winning The Music of Strangers, Emmy Award-winning Solitary, Enlighten Us, Southwest of Salem, Gideon's Army, Manhunt, God Loves Uganda, Ai Weiwei: Never Sorry and Buck. Julie received the Amazon Studios Sundance Institute Producer's Award and the Cinereach Producer's Award.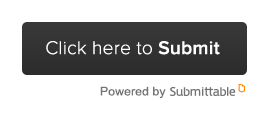 Gift Cards

Take the guesswork out of giving with our gift cards!
Supporters
DCTV is supported in part by an award from the National Endowment for the Arts and by public funds from the New York City Department of Cultural Affairs in partnership with the City Council, and with the support of Council Member Margaret Chin. DCTV is also made possible by the New York State Council on the Arts with the support of Governor Andrew M. Cuomo and the New York State Legislature. DCTV is supported by the Manhattan Borough President, Gale Brewer. DCTV's programming is also made possible by generous individual supporters like you.